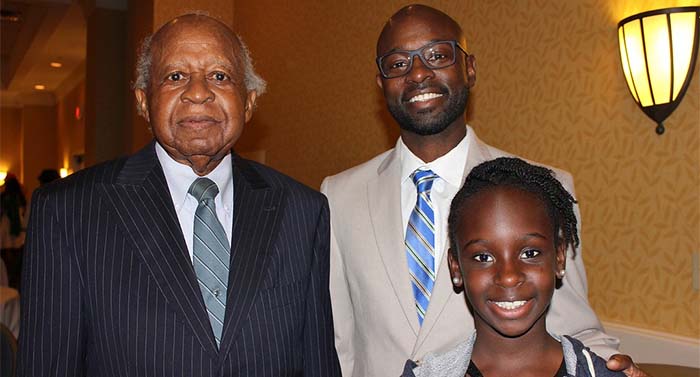 Raleigh Richard Rawls, born June 12, 1925 in a small town of Brooker, Florida was the youngest of four siblings born to Phil and Tempie Rawls. After the untimely death of his father Phil in 1933, his mother Tempie moved him along with his three siblings to Ft. Lauderdale, Florida where he grew up and spent his early childhood.
During his years at Dillard High, where he graduated in 1944, Attorney Rawls came into contact with several influential people such as Mrs. Estella Pinkett, Mr. Horace W. Lewis, and Principal Clarence C. Walker. Principal Walker had a great influence on him in shaping his thirst for a college education. He often challenged his students to new heights and emphasized the importance of a good education. After completing the first semester of his senior year, he was drafted into the US Navy and was honorably discharged in 1946. After the Navy, he applied and was accepted into Howard University. On May 13, 1949, while at Howard, he was initiated into Alpha Phi Alpha Fraternity, Inc. Subsequently, in 1950, he graduated Howard University with a Bachelor of Arts Degree in English in 1950.
After college graduation, Attorney Rawls worked for the Veterans Administration for three years as an insurance processor for veterans. In 1953, he was accepted to Howard University's Law School. As the mecca for black intelligentsia, it was at Howard where he had the chance to learn from such notables as Dr. James Nabrit and Dr. George E.C. Hayes. He also had the opportunity to observe history being made as he witnessed Attorney Thurgood Marshall and members of the NAACP practice arguing the case of Brown vs. the Board of Education. In 1956, he graduated from Howard University with a law degree.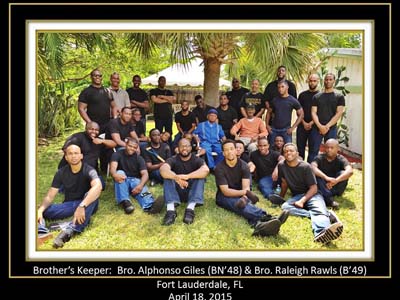 When many of his classmates refused to return home to the segregated south, Attorney Rawls made a conscious decision to move back to Ft. Lauderdale so that he could influence young Black students to go into other professions. After passing the bar exam in 1957 he returned to Fort Lauderdale to become the 1st lawyer to graduate from Dillard High School and the 2nd Black lawyer in Broward County. For over 50 years, he has served as a counselor at law for thousands of citizens in the south Florida area. He also has represented many as a Public Defender for the City of Ft. Lauderdale.
Since his return, Attorney Rawls has been a staple in the community, and over the past fifty years, he has served the South Florida community in many capacities. Some of which include: a founding member of the TJ Reddick Bar Association, a founding member of the Broward County Urban League, a founding member of the Sistrunk Festival, a board member of the Boys and Girls Club of Broward County, member of the Robert Bethel Post 220 of the American Legion, member of the Community Service Council, board member of the LA Lee Branch YMCA, a board member of the Old Dillard Museum, a member of Dillard High School's Taskforce for Quality Education, and President of the Zeta Alpha Lambda Chapter of Alpha Phi Alpha Fraternity, Inc. He is also a lifetime member of the National Bar Association; the NAACP; and Alpha Phi Alpha Fraternity, Inc.
Attorney Rawls found great joy and happiness most in his family which includes wife, Annie Ruth Robinson who he married on December 22, 1962, four children: Regina, Rene, Renard (married to Michelle), and Rodney (married to Demetria), and six grandchildren: Cameron, Reagan, Samara, Morgan, Nathan, and Keon.
You can donate to the "Raleigh R. Rawls Memorial Scholarship Fund" online by clicking the "Donate" button on the top right. You may also mail your donation to the "Raleigh R. Rawls Memorial Scholarship Fund" P.O. Box 100996, Fort Lauderdale, FL 33310. Checks should be made payable to APA-ZAL Educational Foundation. For more information, email us at "info@zetaalphalambda.org" or call (954) 249-6403.
Audio Tributes:
Photo Gallery: